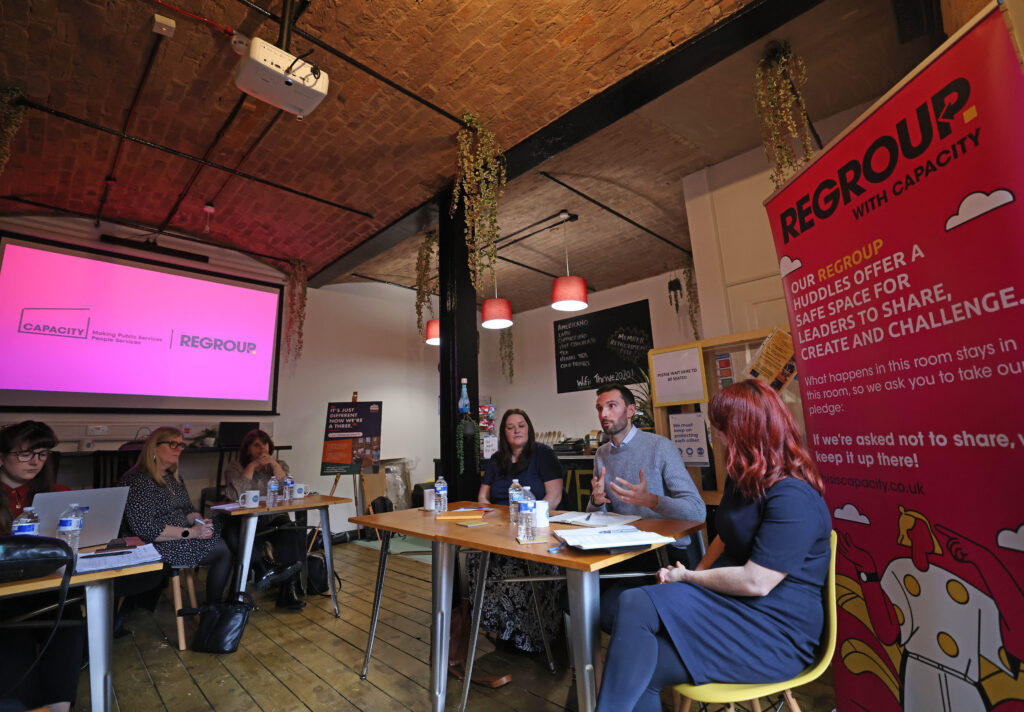 How is it March already?!
This year is moving by quickly!
We've took the time to speak to many leaders over the past couple of years, and we don't know one CEO, Director or Senior Manager that hasn't spent a good bit of it in fire-fighting mode.
As we all know, that often means leaving those things you'd usually do (the things that are about developing yourself, your networks and thinking for the longerterm) off the 'must-do' list!
The feedback we've had has told us that hearing from some of the top voices in business, charity and public services was just what the doctor ordered – that it gave a touch of inspiration and advice when you needed it.
So, we've had a long think and we've decided – we're not going to stop at speaker events, we're turning REGROUP 2022 into a broader, more interactive range of events and tools that are free to anyone working in public and/or community services in the North West and Wales.  
This year, we will be bringing you a mix of:   
Keynotes: These sessions run for up to one hour and feature speakers who share our values and visions for public services. They generally talk about their experiences in their particular sector and at the end take part in a Q&A with their audience. These will be held typically online as a lunchtime session, so you can have your lunch as you have a listen.  


Huddles: These small round table sessions have targeted invite lists focused around key themes, and by being part of the REGROUP network (and registering your areas of interest) you'll be on our radar as booking are made. These events will be led by an facilitator (and expert on the topic at hand) from the Capacity team and on occasion a special guest to stimulate discussion.  


Socials:  These events are designed to bring sector leaders and decision makers across multiple industries together in a more relaxed environment. The aim is to create connectivity across organisations and leaders, and to unpick those barriers/blockers together.


Stories: As leaders it's so easy to get lost in the day job, so each Friday afternoon we love to put things into perspective. Every month we will share a story to remind you of the impact you and your teams are having on real people. So, as you close that laptop for the weekend you can remind yourself that all your hard work is worth it.
So, what to do now? Well, keep an eye on our website and socials for some new and exciting events to be announced very soon!